the challenge
Tone Every Zone: The David Kirsch
28-Day Whole Body Challenge
Are you ready to Tone Every Zone with the David Kirsch 28 – Day Whole Body Challenge? Ready to transform your life – mind, spirit and body? With the help of my custom designed training and nutrition programs, you will have all of the tools you need to do just that. Challenge yourself to become your best you!
[video_lightbox_youtube video_id="7NAv2gufcx0″ width="640″ height="480″ anchor="http://davidkirschwellness.com/wp-content/uploads/2014/10/about-chalBg.png"]
The
Workout

What will the next twenty – eight days look like? For those of you who know me, or have heard of my "take no prisoners" approach to transforming bodies, prepare yourself to train like you've never trained before! Every week for the next four weeks, you'll get a highly customized David Kirsch Express workout®. Each week will get incrementally more challenging building on your increased strength, coordination and stamina. Feel your body push passed preconceived limits as you quash your "self – doubt demons". In the coming weeks, I will incorporate combination and plyometric moves along with many of my David Kirsch Signature Moves®. A big proponent of mindful training, I encourage you to visualize the body you want to create and pay attention to your form and breathing throughout the training program.
The
Nutrition Plan

As I've said countless times, squats, lunges and burpees are only as effective as the soundness of your nutrition program. Although I've mellowed over the years [as much as a Capricorn can mellow], there are certain foods [or should I say ingestible] that you will be avoiding. Those include, sugar, artificial sweeteners, and processed carbohydrates and alcohol [my A, B, C's Rules of Nutrition]. You'll be eating five small meals a day every three hours. Here are some of the staples I want you to stock up on: fresh greens, eggs, herbs such as cinnamon, cayenne and fresh ground pepper; unroasted & unsalted almonds, cashews and walnuts; chunk light tuna, chicken, tofu, and salmon, and quinoa. Check out some of my favorite recipes here. The lessons learned and energy, discipline and added focus gained through successfully completing the nutrition program will stay with you long after the 28- Day Challenge is over.
The
Workout Kit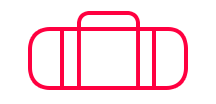 Although, supplements aren't a prerequisite to successfully completing the Challenge, I and many of my clients look to my One of a Kind Supplements® as a source for natural energy, appetite suppressing, fat metabolizing, healthy snacking and to round out their daily nutrition requirements. I have put together a tried & tested twenty – eight day assortment of some of my One of a Kind Supplements® in a David Kirsch Gym in a Bag®. They include: Protein Plus®, Vitamin/Mineral Super Juice, AM Daily Detox®, Thermo Bubbles®, Calming Bubbles®, Muscle Restore and Afternoon Energy. The suggested retail price for the above package is over $500.
GET READY TO TONE, SWEAT & TRANSFORM YOUR LIFE!